Architecture Interiors Gardens Construction
SUZAN MATOS DESIGN/CONSTRUCT PORTFOLIO
Adapting a 1908 row house to the client's modern, eclectic leanings inside and out.
While maintaining this home's historic exterior, its formerly dark interior has been brought into the 21st century and light to showcase its owner's contemporary collection of art.

The extensive renovation included installing an exposed steel beam and columns to open the living area, three full bathrooms including a wet bath, energy efficient lighting, color design, and cabinetry. The garden was redesigned to increase gardening space with stone walled terraces and a reclaimed planting area in a defunct in ground pool.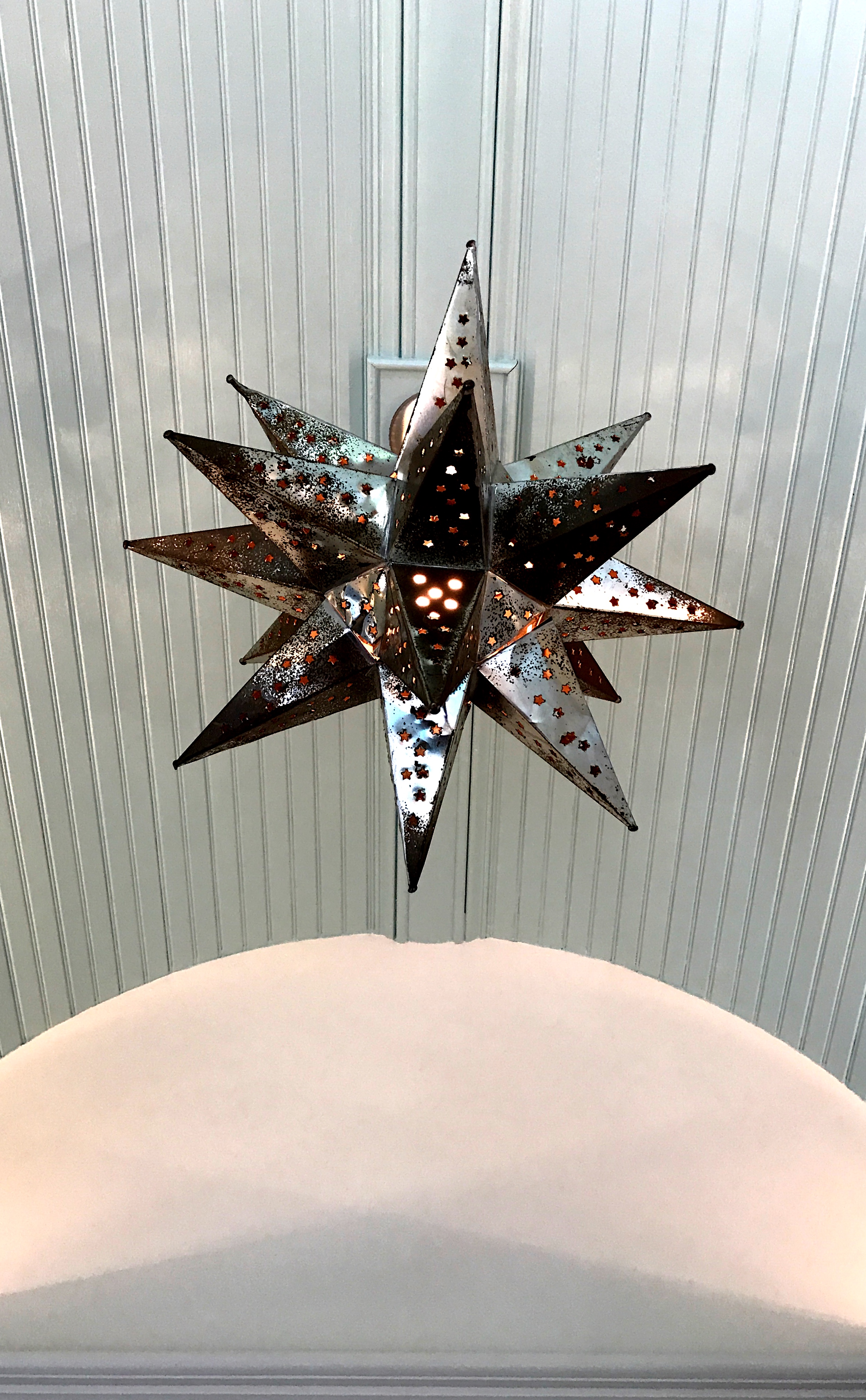 A completely renewed interior of an 1885 city house reflective of the clients varied and evolving tastes.
While the historic exterior of this house survived years of neglect, its interior did not. Structural changes and a small addition transformed formerly tight divided quarters into an open space conducive to gatherings of 2 to 20. The new living areas, kitchen, master suite, guest quarters, stairs, and elevator all work to increase the livability of this three story city house. A glass roofed porch further expands the entertaining area to the garden without sacrificing interior light.
An 1830's farmhouse anchors the entire project that includes an addition, barn, guesthouse, landscape walls, gardens, and pool.
The proportions of the historic structure, set on a working spring cellar, were revealed once previous additions were removed. Sitting on a rise of limestone just inches below grade, the site required blasting for a basement, landscaping, and the pool. Then a new kitchen, living areas, master suite, fireplaces, porches, and retaining walls were built to enhance the charm and functionality of the original house.
Refining an expansive 1924 house for contemporary family life with traditional European style.
Opening and reorienting the kitchen to take advantage of a river view started this project which expanded to include renovation of the entire house, including the master suite, laundry, bathrooms, living areas, restoration of original wood windows, and rebuilding of the original garage and guest quarters.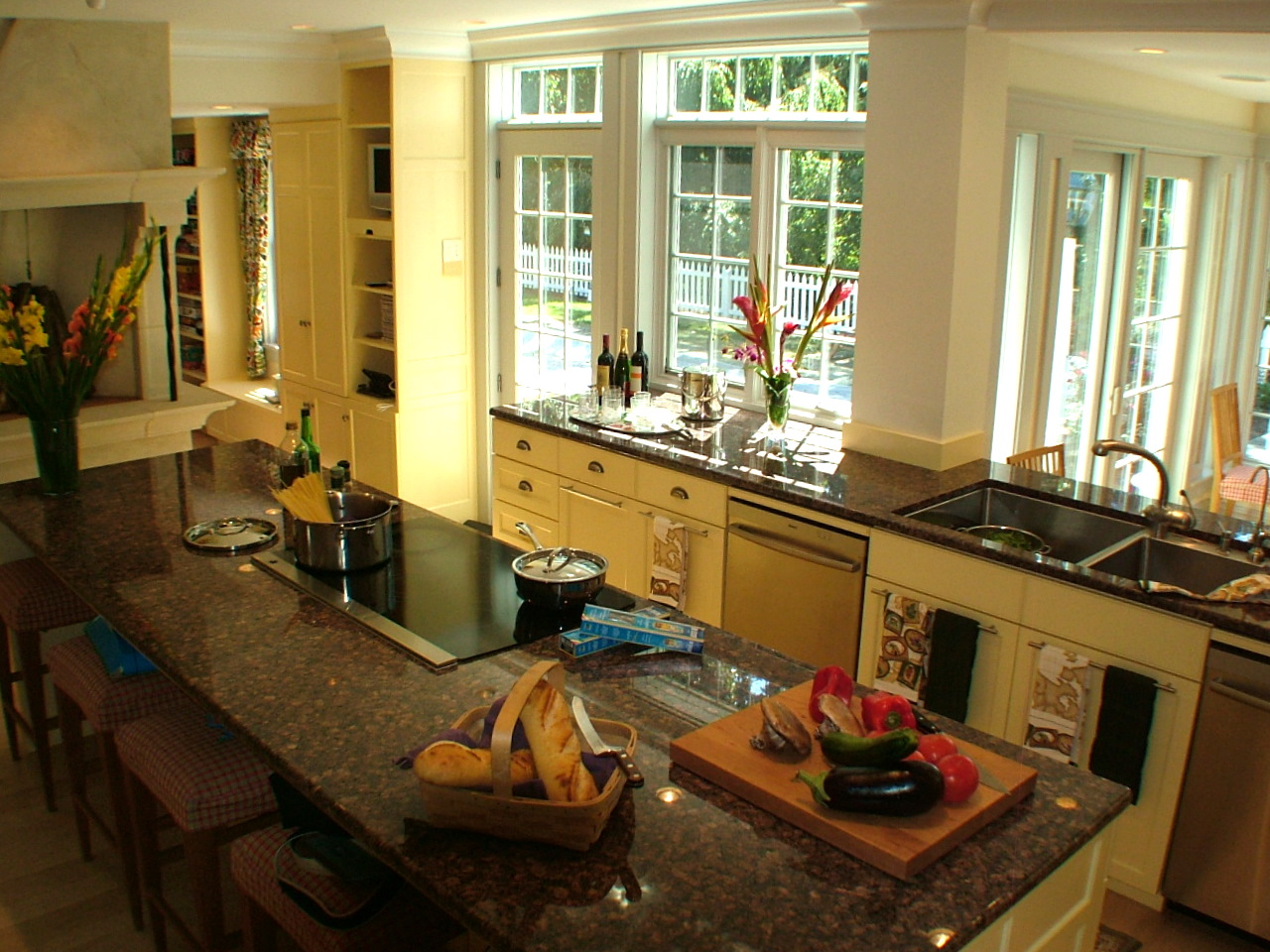 Originally built as a garage on the property of a 1924 residence, this building has been transformed into a pool and club house with the addition of a new loft, a spa with a full bath, sauna, and steam shower, a game room, and snack bar..
To infuse the client's desired Scandinavian feel, clean lines, glass tiles, and a clear finish on Bola birch trim and cabinetry was used throughout the spa area as well as the loft railing. Custom built pendant lights made from reclaimed industrial scanning drums hang above the gathering room. A Solatube brings daylight directly into the steam shower and the rest of the spa through the frosted glass shower door. The game room and loft accommodate some of the client's art collection.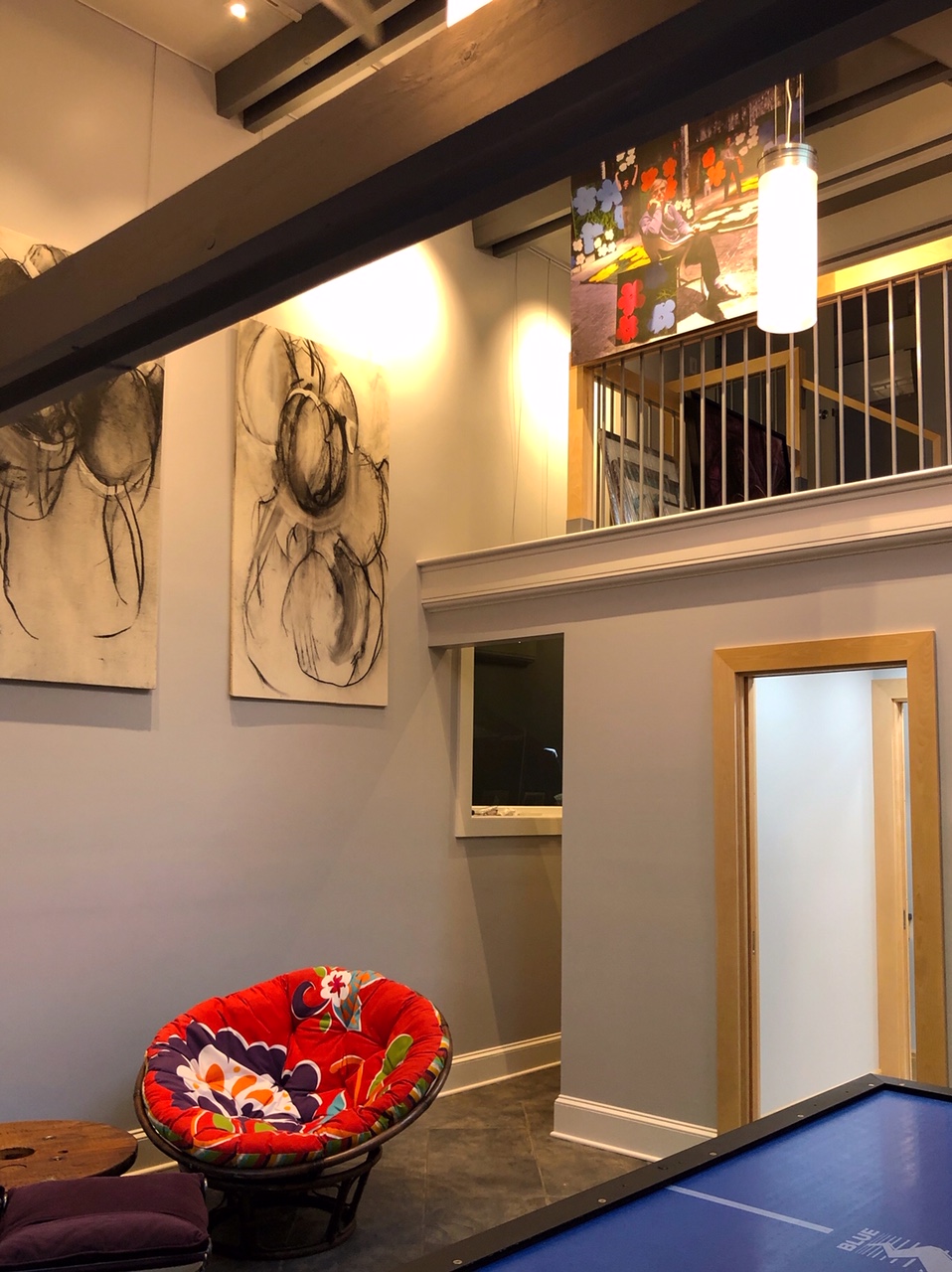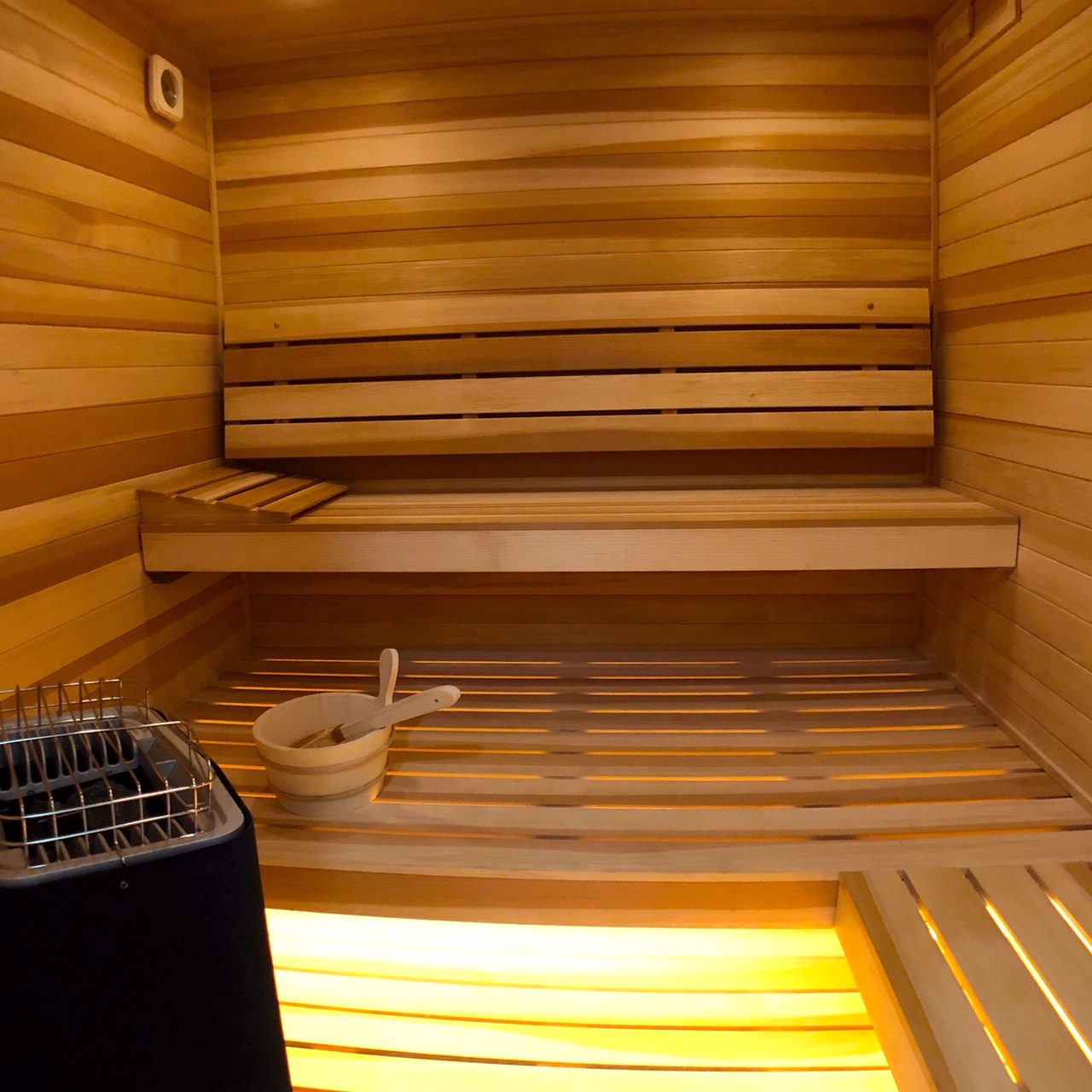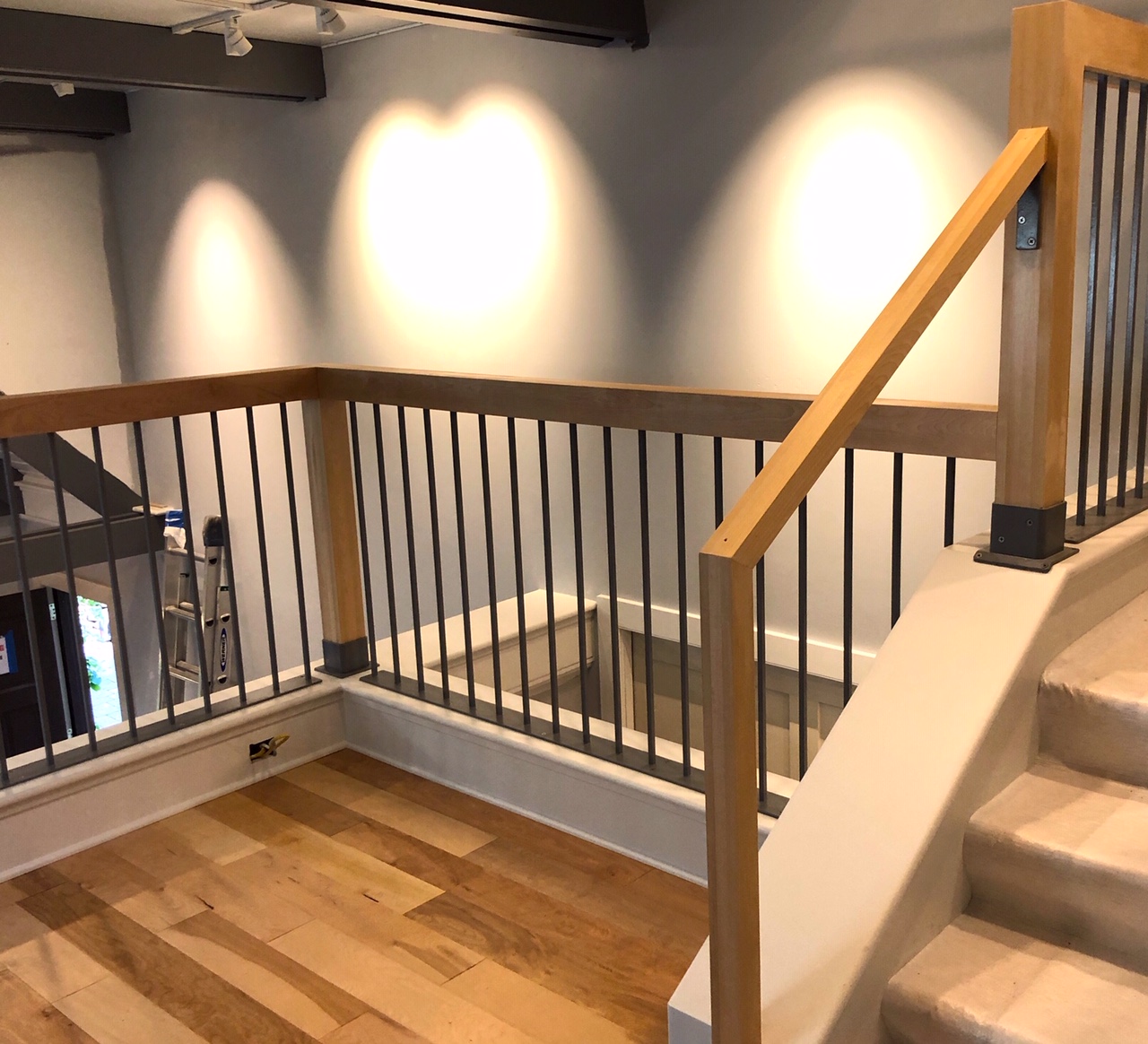 For more projects and process photos connect on Facebook and Instagram